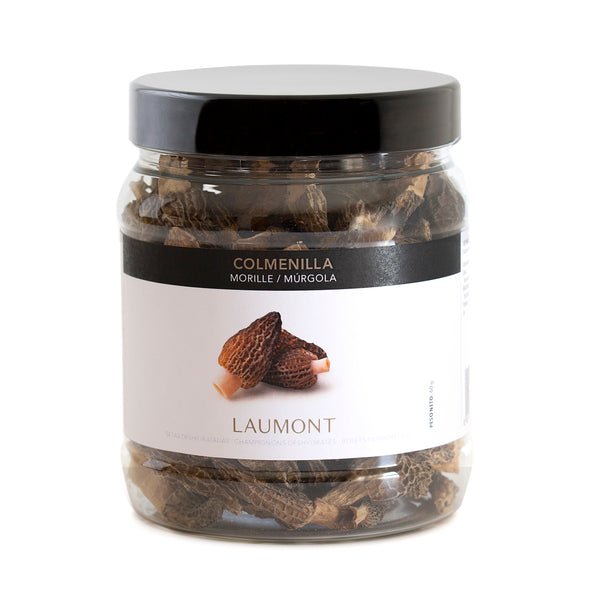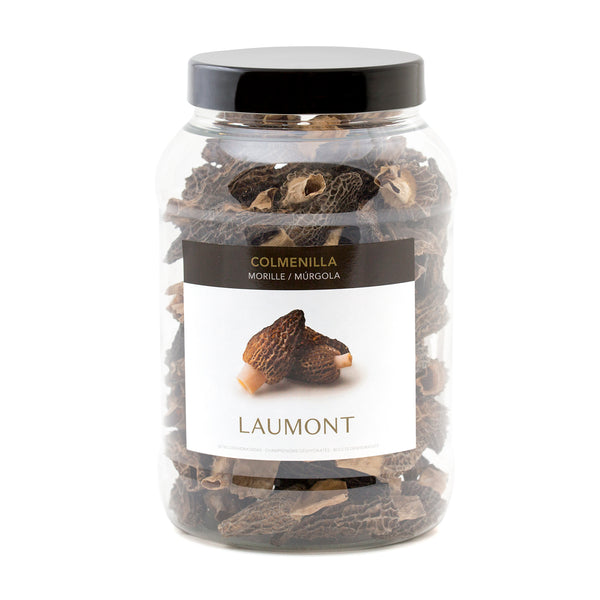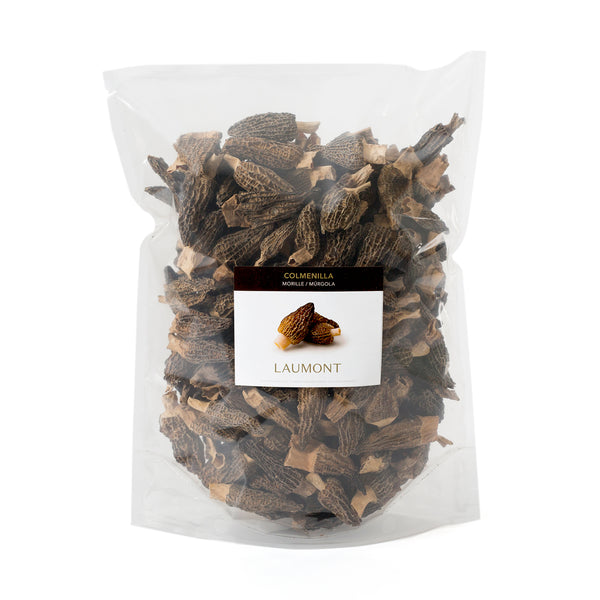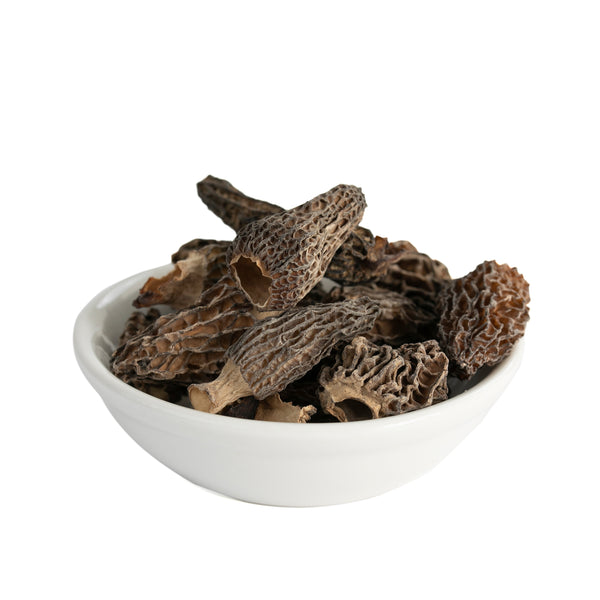 Dried Morels Specifications
Flavour enhancer
100% wild morels
All-natural
Vegan
We are IFS Food certified
Prepared by Laumont
Product Detail
The morel (Morchella) is a spring mushroom that appears just after the thaw. Irregular in season and difficult to harvest, it is probably the most appreciated mushroom for its aromatic characteristics.
You can use dehydrated morel in a variety of dishes. The interior is hollow, so many of its culinary uses are to fill the interior with the best foie gras or sauces. It is common to prepare dishes combining morels and truffles.
Treat your guests to a special evening or treat yourself.
Our delicious premium dehydrated morels have a taste comparable to the intensity of truffles, fruity and with a rich smoky flavour, it is a delight in the mouth.
The presentation of 20 grams of dried morels is equivalent to 200 grams of fresh morels, a good quantity, enough for several dishes. The dehydrated morels are expertly dried and carefully packed. The jar contains small pieces, the most appreciated by chefs for their high concentration of umami, and they are exceptional with sauces, rice, noodles or fried in butter. Your friends will ask you what's so delicious in the sauce!
They are also indicated to be mixed with vegetarian and vegan dishes to enhance their flavour.
You can order dehydrated morels now and receive them tomorrow at home. After you have tasted them, you will probably ask for more. 
How to cook dehydrated morels
Morels are perfect for creamy or buttery dishes, such as pasta or risottos. They can also be used as stuffing for turkey, or with a roast.
Product details
Ingredients:
Wild morchella.
Shelf life and storage.
Store in a cool, dry place. Long-lasting for 36 months.